okay, all that is hip and happening [in my mind]...!  Hey, homeschool's cool!
er, not homeschool related, but I have to show you the legs of my reclaimed wood farmhouse table.  Sky is experimenting with this yellow first, with a top-coat of white, and then distressing/ rubbing some of the paint off.  I'll keep you all posted, because I know you are as excited and impressed as I am! ... I am so excited about my new table, it makes me smile every time I think about it!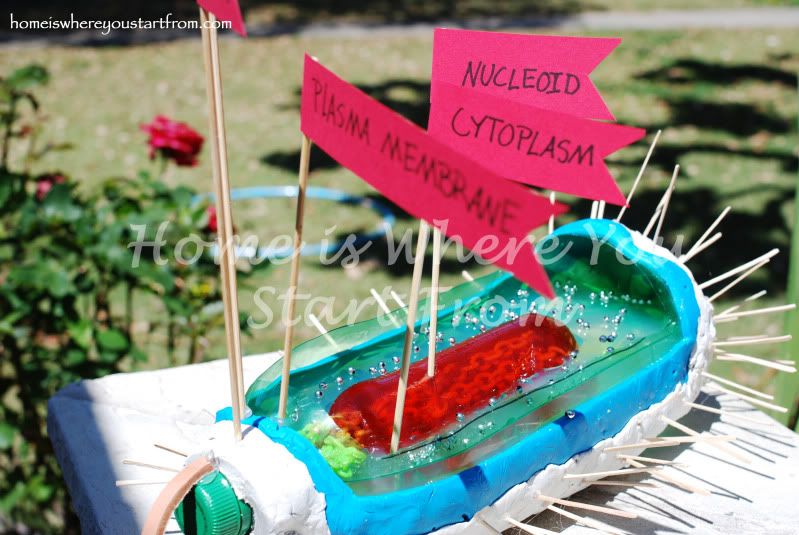 I swear, thesis papers and Science projects will make me old before my time....  Meg made this wonderful (hey, I'm her mom-but I think it came out really good!) model of a prokaryotic cell.  It's a soda bottle with jello.  She scooped out the cytoplasm jello and then laid in a red jello cylinder with a plastic chain inside for the nucleoid.  I didn't think it would work!  That'll teach me to doubt Meg's creativity!  Still, I kind of grit my teeth when it's science project time.  Sue me.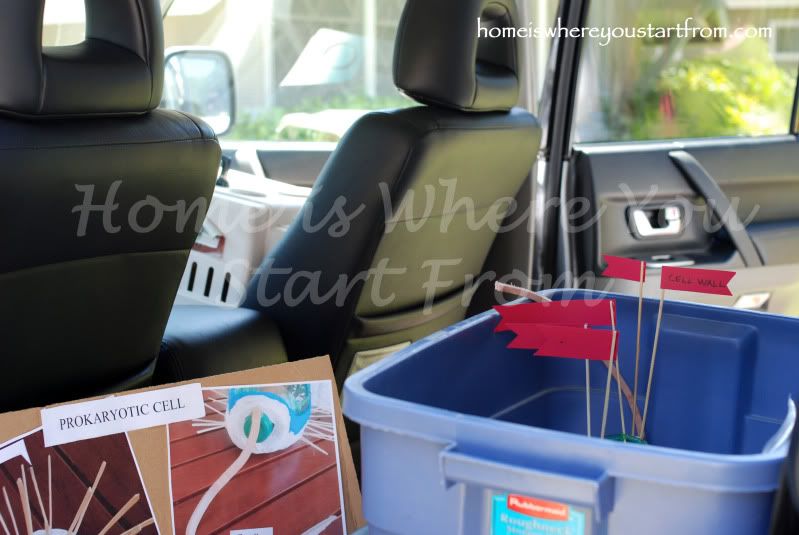 So I packed up the car with one jello prokaryotic cell model in a bucket and one hen in a cat carrier on my front seat. Don't ask. Just believe me when I say that it really happened.
Homeschool beat is anarchy beat, [word].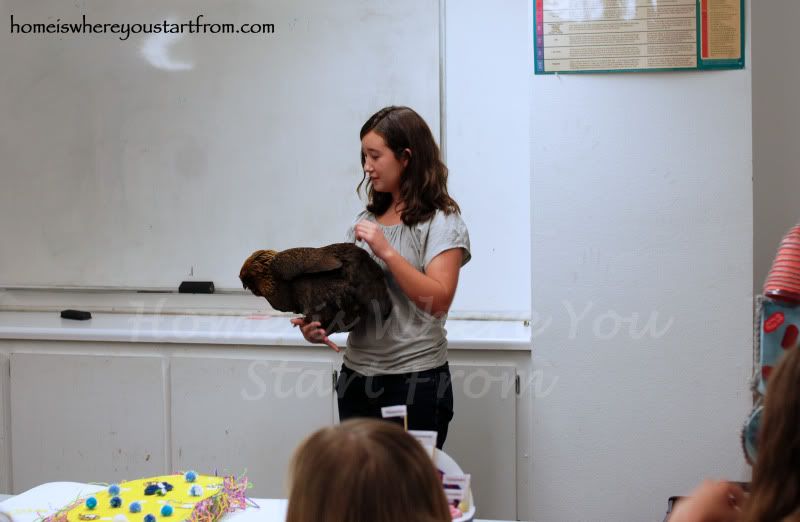 Meg took her hen, Dapples to her Biola Star Biology class.  They are studying birds right now.  This just happened to collide with homeschool Science fair project day. Because, I live in a constant state of hecticness (yes, I just made up a word)  Did this all really happen this week?  Yes.  Homeschool's cool & happening- [word].
How is your week shaping up, bloggy friends?