I requested a rustic, re-claimed wood farmhouse table, long enough to seat many Bible college boys around.  Sky happened, by luck, upon some spalted maple that was left unloved and forgotten, in someone's backyard.  It had been rained upon, Summered upon, hailed upon, etc.
Sky purchased the wood, thinking he could salvage bits and pieces here and there for fashioning small projects.
For me, it was love at first sight!  I knew my time had come for the table of my dreams :)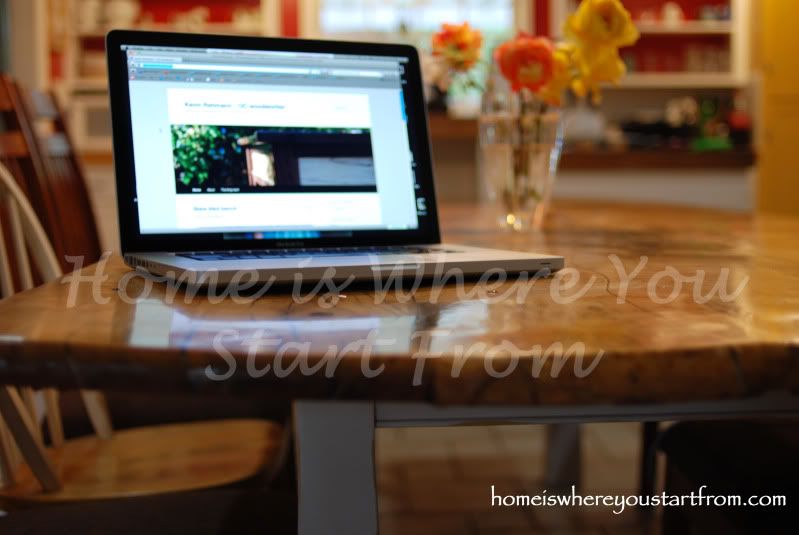 We discussed just how rustic, uneven or not it should be.  Would the lines of the separate boards be left as they were, or would Sky sand and finish them into almost one smooth piece?  Would he fill in all the wonderful termite holes and nooks and crannies?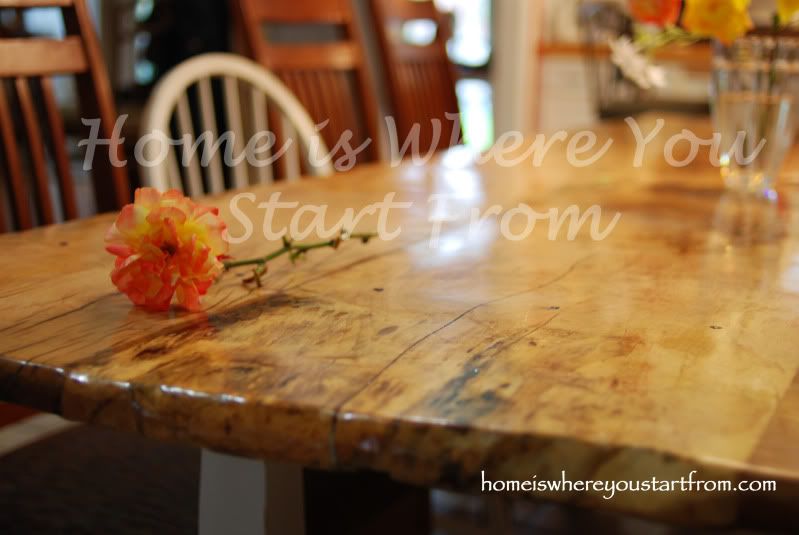 Could Sky convincingly fake a "live edge" on the boards?  The answer to all of these concerns was yes- as long as we could keep the natural charm intact.  The live edge came out beautiful.
love, love, love my table.
Sky said, "Hey girl, whatever you dream up, I will build for you."  And he did.
love that man <3